Interiors Expo 2023
Offline Event
Starts on

March 09, 12:00am
1h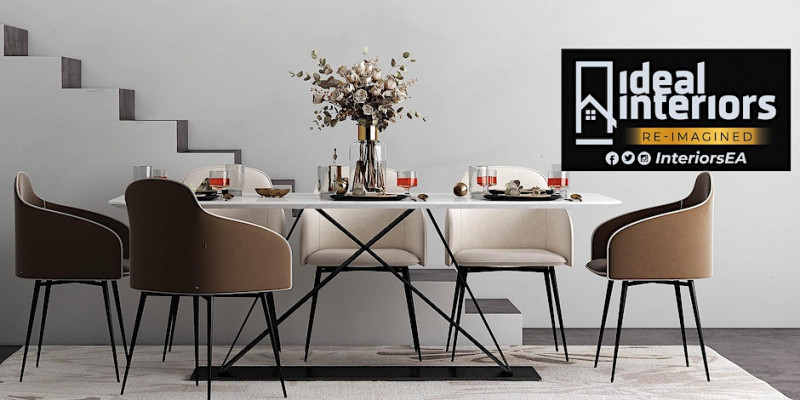 About This Event
Ideas to spark your creativity! Do you need some inspiration for your home?
Prepare to stop by East Africa INTERIORS EXPO 2023 to spark your creativity! Many surprises are waiting to be discovered in this edition...
At the Expo
Whether you are looking for the comfiest designer seat or the latest in cutting-edge surfacing products, security technologies, Entertainment systems, Hospitality products, and trending products of every space.
Ideal Interiors Expo is dedicated to bringing the interior design industry, architects, homeowners, home developers, real estate managers, hoteliers, security professionals, product specifiers and purchasers the best available resources for their projects.
EXPO HIGHLIGHTS
Exterior Products and services
Interior Products and services
DIY essentials
Kitchens and bathrooms
Energy consumption
Home automation and security
Office furniture
EXHIBITORS...
Interior Designers, Kitchen Furniture and Accessory makers, Wall Covering sellers, Flooring, Work Surfaces, Curtains and Fabrics, Decorative and Ornamental Fittings, Light fittings, Furnishings and builders among others.
VISITORS...
Builders, Architects, Security Professionals, Interior Designers, Product Distributors, Property Managers and Consultants, Property Developers, High net worth individuals in various fields, home-buyers and wholesalers.
Event Details
Organised by
Peris Gachago
Date and Time
Thu, Mar 09, 2023 12:00 AM
Sarit Expo Centre Westlands Nairobi, Nairobi County
Offline